8 years experience math tutor - only virtual classes and struggling students
178A Rivervale Cres, Singapore 542178
---
About me:
I am a Math Graduate tutor with over 8 years of experience and I have extensive experience in tutoring, both online and offline. Till date, I have taught more than 20 students.

- Up to date with current syllabus, textbooks and topics
- Will provide additional resources to supplement tutee's learning
- Believes in open communication and constant feedback, so you and your child understand his/her progress and how to improve
- My teaching style is patient and motivational, with positive results - average improvement is 2 grades (depending on student's abilities as well)

Subjects:
P4-6 Math
S1-4 Math

Rates: $35 - 45 depending on education level / location

Results:
A Levels - H2 Math (A)
O Levels - A Math (A1), E Math (A2)

Able to provide testimonials from parents if required.
☎ 81119891
---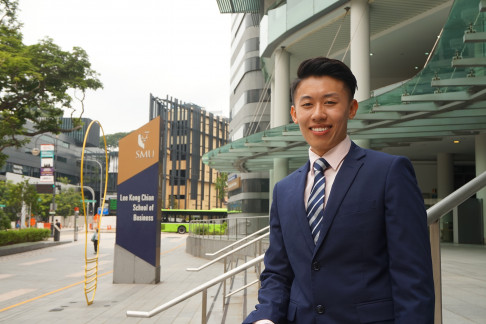 Teaching subjects:
Mathematics

Name:
Syron Ng
Phone number:
81119891
Gender:
Male
Age:
25 years
Type:
Tutor
Hourly asking price:
40 SGD
Created:
October 6, 2019 18:06 (1 year ago)
Updated:
October 23, 2020 22:05 (5 months ago)
Views:
2775 times
---
Is this your listing?
Buy VIP visibility
Resend admin link
---
Continue your search:
Tutors
Mathematics tutors
Tutors in Singapore
Tutors in Punggol
Tutors in Punggol Estate
Tutors in Sengkang New Town
Tutors in River Valley