Accounting POA tuition at Woodlands, Admiralty MRT
693 Woodlands Ave 6, Singapore
---
A+ Accounting POA tuition at Woodlands, Admiralty MRT by experienced Teacher Janice. Exam-oriented and results guaranteed.
Improvement seen within 1 month of POA tuition. Ideal for working adults or full-time students without accounting background.

For O & N Levels POA tuition, ITE Accounting tuition, Polytechnic Accounting tuition, Diploma Accounting tuition and UOL Accounting tuition.

Subjects available: Principles of Accounting POA, Business Accounting, Financial Accounting, Management Accounting, Business Finance, Cost Accounting.

Location: Woodlands, Admiralty MRT

Fee: From $33 per hour

Call Teacher Janice now at 9296-2216 or visit www.uolpoa.com. Limited slots available.
☎ 92962216
---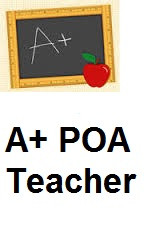 Teaching subjects:
Accounting

Name:
Janice Goh
Phone number:
92962216
Gender:
Female
Age:
46 years
Type:
Tutor
Hourly asking price:
60 SGD
Created:
June 4, 2018 09:55 (2 years ago)
Views:
2696 times
---
Is this your listing?
Buy VIP visibility
Resend admin link
---
Continue your search:
Tutors
Accounting tutors
Tutors in Singapore
Tutors in Admiralty
Tutors in River Valley