Chinese Tuition, ex MOE, full time, very patient, improve a lot!
306 Choa Chu Kang Ave 4, Singapore 680306
---
I am ex-MOE Chinese teacher, Outstanding Award awardee, PSLE maker, set many exam papers. I have more than 14 years of dedicated teaching experience. I am very familiar with MOE syllabus. My students improved a lot. In the latest PSLE, student improved from AL 6 to AL 3 from preliminary to PSLE! Students received Best Progress Award too!

I came from China, holding master's and bachelor's degree from Peking University (Beida), the Top 1 university in China and Asia in QS ranking 2023. Best scores Award awardee. I also have postgraduate diploma in education (PGDE, merit) majoring in Chinese language from NIE.

I worked as Chinese language editor in publishing house and translator (English-Chinese) in China, excellent in Chinese language.

I help every paper and component (reading comprehension, composition, oral, listening comprehension…) for Chinese language and higher Chinese for primary, secondary and JC, PSLE, O level and A level. I will teach strategies, methods, and tips. I will plan lessons carefully based on individual student's situation even in small group.

Focused group and 1 to 1 is available. Lessons can conduct in Zoom or face to face. Face to face lesson is only conducted at my home just opposite Choa Chu Kang MRT.

Reasonable rates. Grab limited time promotion now! 1 to 1 from 50 an hour for P1 and P2 Chinese. Small group (max 4 students only) from 35 an hour for P1 to P4 Chinese.

Limited seats available. Please contact Jennie @ 97818102 NOW!
☎ 97818102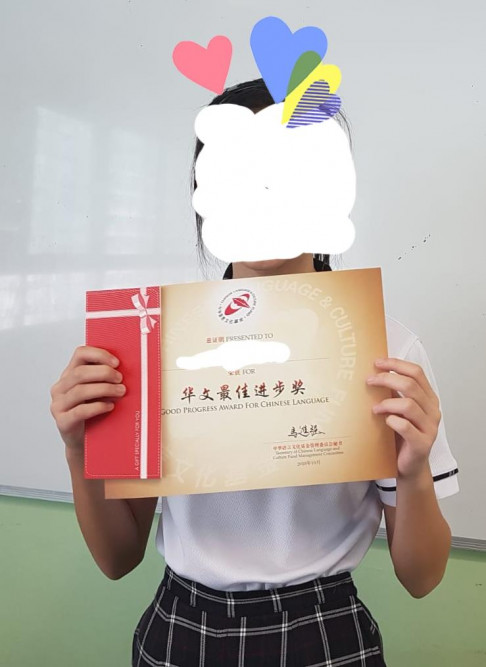 Teaching subjects:
Chinese

Name:
Jennie
Phone number:
97818102
Gender:
Female
Age:
53 years
Type:
Tutor
Remote learning availability:
Yes
Hourly asking price:
35 SGD
Created:
Thursday, March 9, 2023 at 2:57 PM
(6 months ago)
Views:
447 times
---
Is this your listing?
Buy VIP visibility
Resend admin link
---
Continue your search:
Tutors
Chinese tutors
Tutors in Singapore
Tutors in Choa Chu Kang New Town
Tutors in River Valley