Join Dr. Sharon Ex school teacher O/A, IB,IP Chemistry Maths tuition
222 Jurong East Street 21, Block 222, 新加坡 600222
---
Dear Parents and Students,
Preparing for upcoming GCE O/A level/IB Exams? Having trouble with Chemistry and Maths?
Join Dr. Sharon Lee 's Chemistry/Maths Comprehensive Tuition Program and learn strategies and application skills to SCORE A! for Prelims and the Actual O/A level exams! Dr. Sharon Lee has 10 years of experience of teaching O/A level chemistry.
We have a range of programs for Sec 3,Sec 4 and JC1, JC2 students aimed at improving your grades. Pls whatsapp Dr. Sharon Lee at 87168962 for more details.
Join Chem and Maths Crash course in Sep holiday. Notes and paper provided.
1-1 Tuition (H1, H2 Chem, Maths. O level chem and Maths) and small group tuition are available. 90% of the students achieve A grade in the 2018 A level H2,H1 Chem and H2 Maths exam. And some students have already received the offer from NUS, NTU and SMU.
Text me for limited slots.
☎ 87168962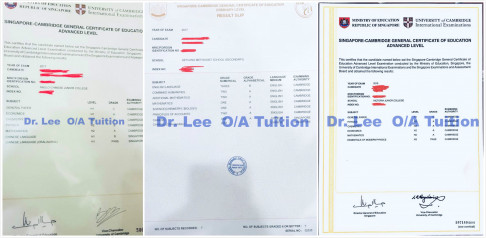 Teaching subjects:
English
Chinese
Mathematics
Physics
Chemistry
Other subjects

Name:
Dr. Sharon
Phone number:
87168962
Gender:
Female
Age:
37 years
Type:
Tutor
Hourly asking price:
100 SGD
Created:
September 1, 2019 20:37 (1 year ago)
Views:
1300 times
---
Is this your listing?
Buy VIP visibility
Resend admin link
---
Continue your search:
Tutors
English tutors
Chinese tutors
Mathematics tutors
Physics tutors
Chemistry tutors
Other subject tutors
Tutors in Singapore
Tutors in Jurong East New Town
Tutors in River Valley