Scholar, Ivy League grad, Sec-Uni: Comsci/Chem/Phys/Math
31 Pasir Ris Drive 3, Singapore 519491
---
Nice to meet you! I'm Marcus, an A*STAR National Science Scholar with a Bachelor's Degree in Chemistry (magna cum laude - high honors) from Cornell University, New York, with a minor in Computer Science.
I've taught 7 students one-on-one in the past from 2017 (ORD) until now, ranging from Sec 3 Addn Math to Uni 3000-level Organic Chemistry, with the most recent student in AP Computer Science. I never discriminate by race, nor by gender.
I'm working as a research officer right now to prepare for a PhD in Computational Chemistry at Imperial College London (unconditional offer, deferred admission), which I intend to start some time late 2023 - early 2024.
As I aspire to become a professor in the future, I'm working hard to practice my teaching skills both in group settings and one-to-one mentorship, and I would love to help you or your child pursue academic success!
In my spare time, amongst other things, I do rock-climbing, run a half-marathon a week, and I sing.
☎ 83289713
---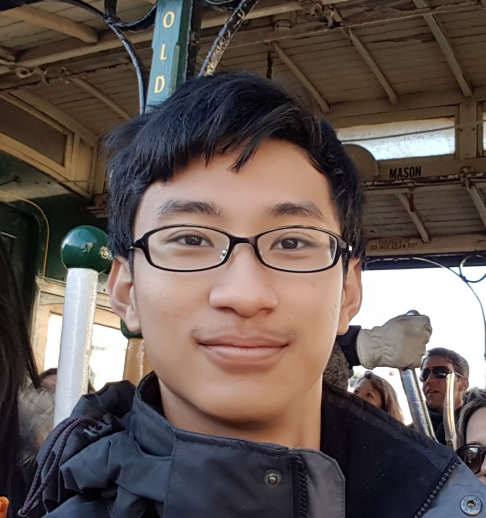 Teaching subjects:
Mathematics
Physics
Chemistry
Computers
Sports

Name:
Marcus Ng
Phone number:
83289713
Gender:
Male
Age:
26 years
Type:
Tutor
Remote learning availability:
Yes
Hourly asking price:
45 SGD
Created:
November 13, 2022 00:23 (4 months ago)
Updated:
November 13, 2022 00:23 (4 months ago)
Views:
454 times
---
Is this your listing?
Buy VIP visibility
Resend admin link
---
Continue your search:
Tutors
Mathematics tutors
Physics tutors
Chemistry tutors
Computers tutors
Sports tutors
Tutors in Singapore
Tutors in Kampong Tampines
Tutors in Tampines New Town
Tutors in River Valley